We've already talked about tips for cycling in heavy rain here but now we've decided that it's time to write a little article about everyday cycling in the rain and some of the great pieces of cycling clothing that you can wear to keep yourself dry and comfortable when you're out and about on your bike in the rain.
In this country we can unfortunately never quite guarantee the weather conditions so it is always a safe bet to wear cycling gear that is water and splash proof and that will keep you dry whether you are covering up leggings or a suit. The great thing is that these days there is a huge range of waterproof cycling clothes that won't weigh you down and that look great too. Read on for our favourite picks for both men and women when it comes to staying dry when you're cyclin' in the rain!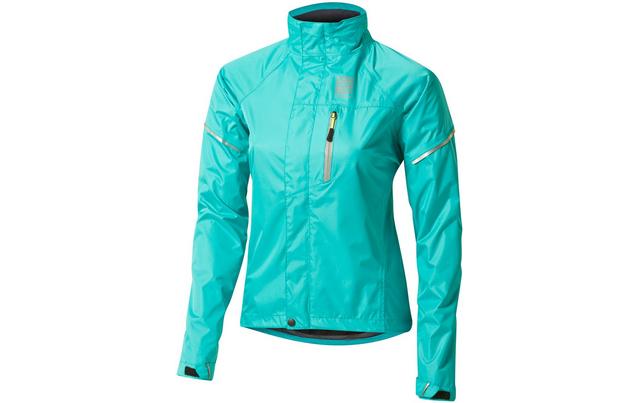 You need to remember that when it is raining that visibility is obviously poorer so it's important to wear bright colours that will make you really visible on the road and easier for motorists to see, so a waterproof jacket pretty much has to be eye-catching like this bright blue ladies number from Halfords. This jacket really does have it all in one lightweight package; it is both wind and waterproof, it has 2 pockets at the chest and back, reflective detail, a mesh inner lining and an adjustable waist cord and all for just £50. Despite its functionality it is a really flattering fit too and won't feel bulky when you're on your bike. And even better, if you do decide to buy this online, we've found a Halfords discount code that can help you to get an even better deal too, so check that out first before you click to buy!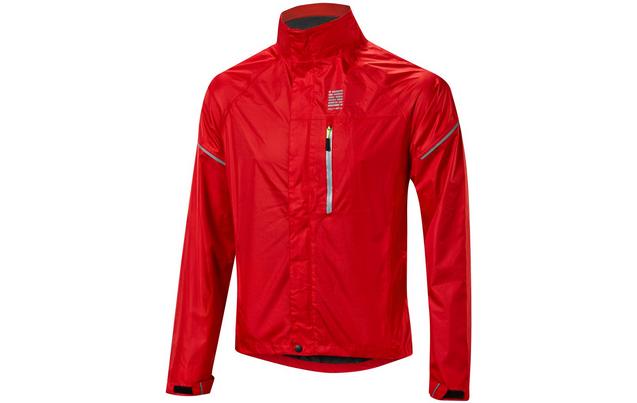 And this is just a quick note to mention the men's version of the above ladies jacket that is equally as eye-catching in this bright fire-engine red and which also costs £50!
Looking for a simple pair of waterproof trousers that won't break the bank and which won't make you overheat and start sweating like mad every time that you wear them?! Then nab yourself a pair of these unisex trousers that even pack away into a useful and lightweight bag too. Available in both black and navy this can be pulled on over your everyday clothes and will leave you dry and comfortable when you're cycling in the rain.
There is nothing worse than your helmet and therefore your head getting absolutely soaked when you're cycling, so it is a good idea to invest in a waterproof helmet cover that you can pull out at a moment's notice. This one from Altura comes in a hi-vis yellow colour that will make sure that even in the most challenging of rain conditions that you are sure to be seen, and it doesn't even cost that much at only £17. Buy one and pop it in your backpack for those rainy days.